Protect Your North Carolina Property With Albemarle Termite & Pest Control
When termites invade your property, they don't march in through the front door and declare their arrival. Instead, they quietly make their way in from underground, staying hidden as they make themselves at home within your walls – chewing away at the wooden structures inside. Whether you suspect a termite infestation is already active in your home or commercial building, or wish to take preventative action before they get in, Albemarle Termite & Pest Control can help!
Our Termite Control Options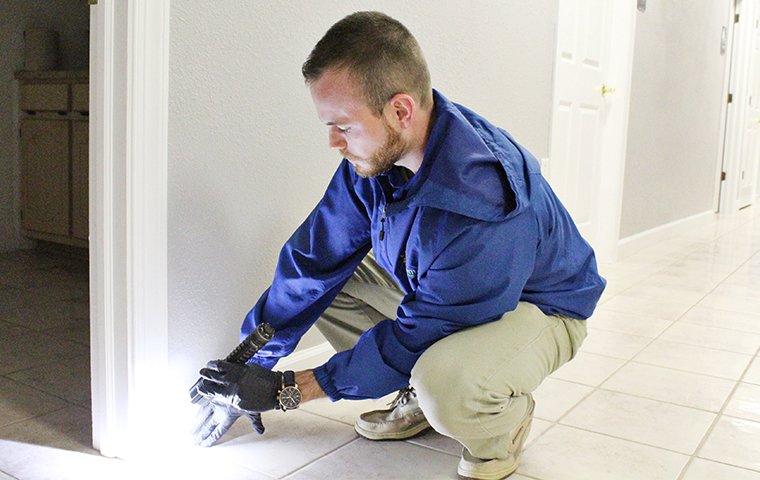 We begin our termite control with a free inspection conducted by one of our service coordinators. These pest management professionals are specially trained and experienced in detecting the subtle signs of a termite infestation that might be missed by the untrained eye. Besides looking at the areas you've pinpointed, we'll also inspect the interior and exterior of your property including baseboards, doorways, garages, slabs, and crawlspaces.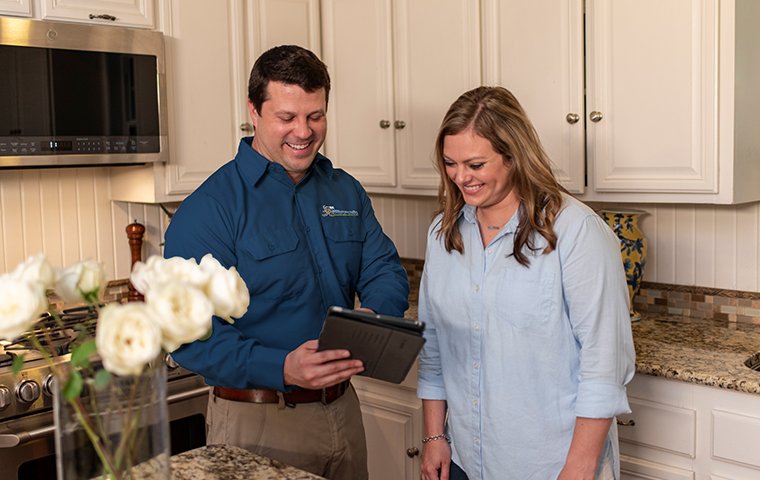 The service coordinator will create a graph diagram of your property that specifies areas of infestation and concern. We will then schedule a time for one of our service technicians to come to your home or business and provide treatment. We'll also give you a quote for our services at this time.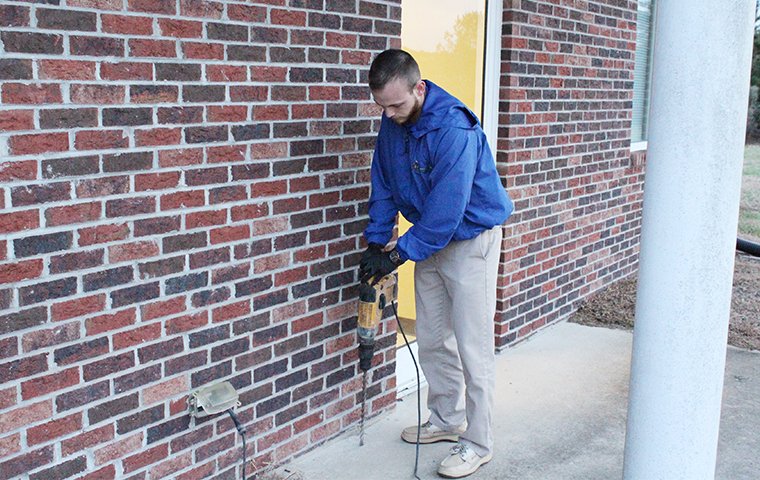 On the day of initial treatment, our pest management professional will come to your property and go over the work order with you and then begin service. Once service is complete the service professional will go over any additional details and provide necessary documents or receipts.
Termite Control Treatment Methods
Conventional Liquid Treatments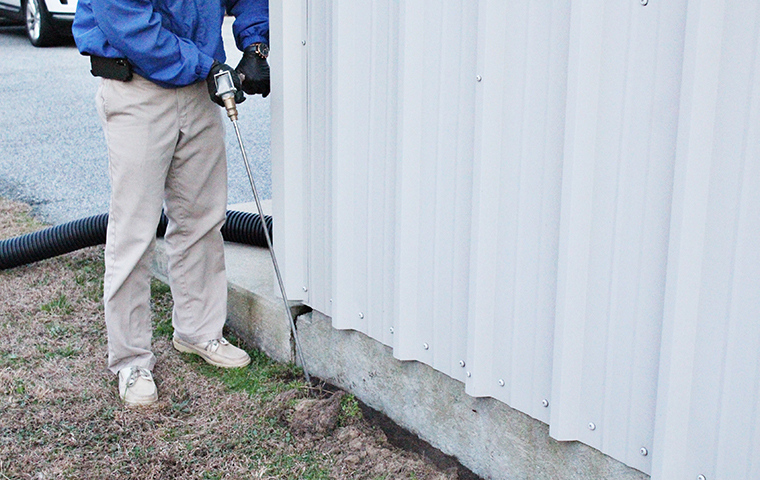 Liquid treatments are done by trench and treat method and in some cases include drilling into foundation voids and applying the product. This treatment creates a barrier of protection around the perimeter of your home or commercial property. Any termites that pass through this barrier will pass the termiticide onto the other members of the colony, effectively killing them. Liquid termite treatments come with a one-year renewable warranty; when you renew this service plan our trained professionals will conduct annual inspections to ensure no termite activity is present. If our service professional finds activity during the inspection or you see signs of termites during the year, we'll return to re-treat at no additional cost.
Advance Trelona Baiting System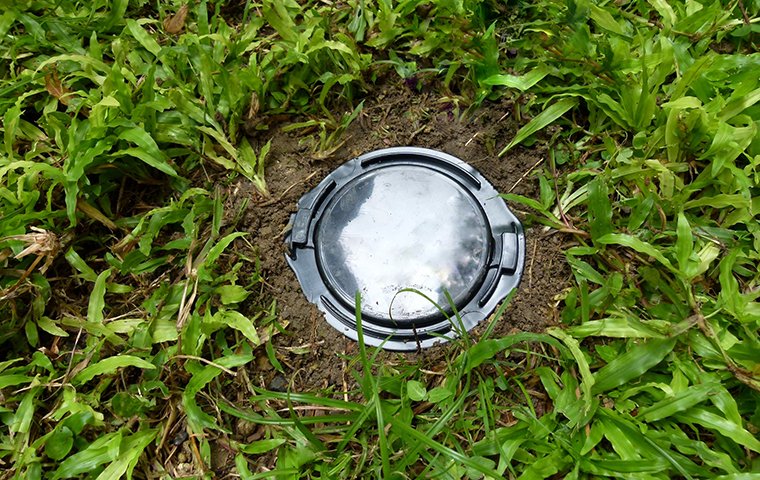 For certain properties that have well water or large body of water nearby, we utilize Advance Trelona Baiting. We initially install the bait system around the perimeter of your property and return to service the system every four months. If we find activity within the monitoring cartridges during one of our check-ups, we will exchange it for a active bait cartridge that will eliminate the termite colony.
Our Additional Termite Control Services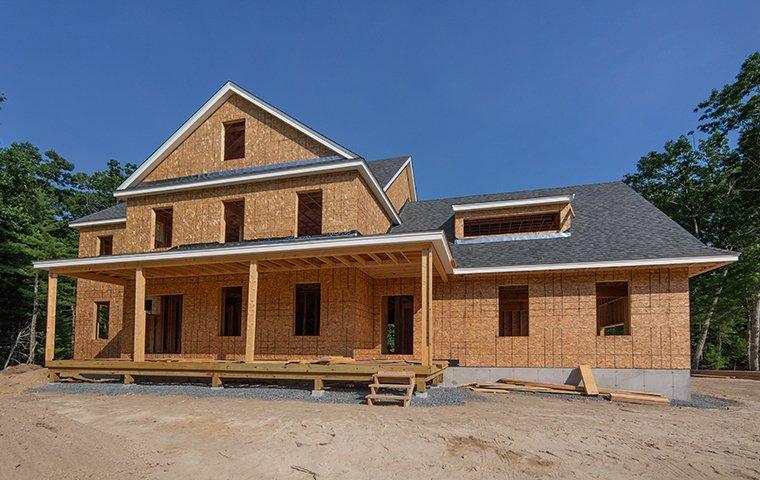 Pre-Construction Termite Treatments
Protect your home from termite damage before building it with Albemarle Termite & Pest Control's pre-construction termite treatments. We will provide a liquid termite treatment to your home after laying the foundation. Upon completion of the house, we'll return to perform a final grade treatment around the exterior and foundation.
Wood-Destroying Insect Reports (WDIR)
If you're in the process of buying a home, lenders will probably require a Wood-Destroying Insect (WDI) report before approving your loan. Albemarle Termite & Pest Control provides this service. We will inspect the home for signs of termite activity and damage, fill out the report, and file it appropriately.
Begin Hassle-Free Service Checkout
Complete the form below to schedule your no obligation inspection.