Trusted Pest Control Solutions For Aulander, NC Properties
Aulander is about as small as small towns get. We have fewer than 1,000 residents living in Aulander, and although we may be small in size, we are guided by big values. Our town is a true community and we do our best to look out for one another. Times may be changing, but friendly neighbors and small-town charm never go out of style.
At Albemarle Termite and Pest Control, we know that protecting your family is the most important thing. We have over 100 years of experience in the pest control industry and proudly provide homes and businesses in Aulander with total defense from pests.
We offer affordable solutions to pest problems of all sizes. For termites, bed bugs, rodents, cockroaches, or any other unwanted invaders, we will deliver the results that you need.
If you're interested in pest control services in Aulander, NC, contact us today. Our experienced technicians will work with you to create the right treatment plan for your home or business.
Home Pest Control In Aulander, NC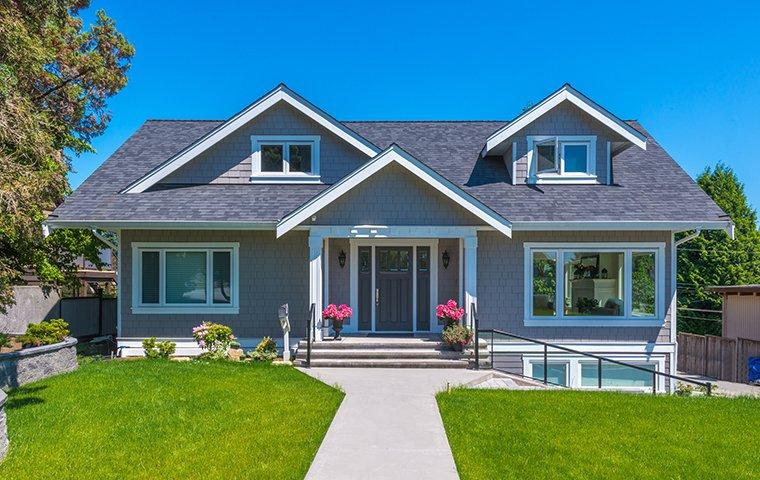 Albemarle Termite and Pest Control is a family-owned and -operated business committed to hiring only the most professional technicians to service your home. We respect your home and your wallet, providing you with affordable services delivered by courteous pest control experts.
Why Choose Albemarle Termite And Pest Control?
We want to make a difference in our community and only use the highest quality pest control services to protect Aulander residents from harmful pests. If you've got a pest problem, we will use every tool at our disposal to help you solve it.
Targeted treatments for termites and bed bugs are available, as well as moisture control services to help reduce the overall presence of pests on your property.
We have three comprehensive residential pest treatment plans to choose from:
· All Seasons Plan – This plan covers more than 30 pests with exterior treatments four times per year and interior treatments with our Integrated Pest Management (IPM) approach as needed. Should pest problems return, we will re-treat your property for free.
· All Seasons + Frequent Invaders + Lawn – For defense from over 40 types of pests, exterior and interior IPM treatment, as well as mosquito services, fire ant, and flea coverage, and up to six lawn treatments per year, trust this plan to keep your home safe.
· All Seasons + Frequent Invaders + Lawn + Termite – If you want complete, year-round defense from pests in Aulander, choose our most comprehensive plan. This plan offers all the features of our residential treatment plans plus defense from destructive termites.
If you're dealing with pest problems in your Aulander, NC home, get help from the professionals. Contact us today for your no-obligation inspection.
Commercial Pest Control In Aulander, NC
When your business has pests, you're in danger of spreading disease to customers and employees and contaminating your products and equipment. Albemarle Termite and Pest Control have experience in commercial pest control services for schools, warehouses, apartment complexes, retail stores, and more. Our licensed professionals use an Integrated Pest Management approach to eliminate pests effectively without any danger to your customers and employees.
What can you expect from Albemarle Termite and Pest Control?
· We will inspect your facility for pest activity and work with you to develop a plan that fits your schedule, budget, and other business needs. We will also provide you with a quote for service at this time, and our initial quote is our guarantee.
· We will treat both the interior and exterior of your facility for pests with powerful yet eco-friendly products that are safe for your staff and customers.
· We will return to perform treatments as needed, working with your schedule so you can keep your business going without closing for pest control services.
To schedule commercial pest control services for your Aulander, NC business, get in touch with us today.
Benefits Of Moisture Control In Aulander, NC
Did you know excess moisture on your property can attract pests? It's true. Besides causing mold, mildew, and structural damage, accumulating water can bring pests like rodents, cockroaches, termites, and spiders into your Aulander home or business.
Luckily, there's help available. At Albemarle Termite and Pest Control, we specialize in moisture control services. We'll provide a free inspection and identify all areas on your property where moisture problems occur.
We'll install a powerful Santa Fe Model Dehumidifier system to eliminate moisture in your home or business, a vapor barrier, and foundation vent sealing with all necessary electrical and plumbing services performed by licensed professionals.
We can also remove and replace any damaged insulation you may have as a result of water damage. Our dehumidifier system comes with free maintenance for the first year after installation with a warranty plan available.
If you need moisture control services for your home or business in Audlander, NC, contact the specialists at Albemarle Termite and Pest Control today.
Signs Bed Bugs Have Invaded Your Aulander, NC Property
Uh-oh. You just found a tiny insect crawling around in your sheets. It must be a bed bug … right?
Bed bugs can be hard to identify. Other tiny pests like ticks, carpet beetles, booklice, and cockroach nymphs are all commonly mistaken for bed bugs. And even if you do have a bed bug infestation, you might not see any bed bugs.
If you believe you have bed bugs in your Aulander, NC property, here are a few signs to look out for:
· Small red circles on your sheets. Bed bugs are parasites that feed on your blood. When you toss and turn in your sleep, you can crush bed bugs, causing them to burst into small blood stains on your sheets.
· Itchy red bumps. While itchy bite marks can be caused by other pests, a collection of bites on areas of skin commonly exposed while we sleep, like the hands, face, neck, and arms, can point to a bed bug infestation.
· Shed skins and droppings. Bed bugs will behind shed skin as they molt and grow with each feeding, as well as small white eggs and dark brown smears of excrement.
At Albemarle Termite and Pest Control, we specialize in eliminating bed bugs. We'll get rid of the bed bugs you have and prevent them from coming back.
For relief for bed bugs in your Aulander, NC home, get in touch with us today.
Begin Hassle-Free Service Checkout
Complete the form below to schedule your no obligation inspection.