Trusted Pest Control Solutions For Avon, NC Properties
It might be known as Avon, but for those of us who live here, it's Kinnakeet. With under 1,000 residents, our community is a one-of-a-kind blend of rugged coastal Carolina beauty and modern amenities. We're a tight-knit village of friends and neighbors committed to keeping each other safe. At Albemarle Termite and Pest Control, we want to help keep Avon, NC a beautiful place to live. Our knowledgeable technicians have over 100 years of experience in the pest control industry and are dedicated to making a difference in Avon homes and businesses.
We provide a wide variety of pest control solutions at an affordable price. Whether it's bed bugs, rodents, cockroaches, termites, or any other unwelcome guests on your property, Albemarle Pest Control will get rid of your pests. For the most professional, affordable pest control services available in Avon, NC, get in touch with us today. We will work with you to create a custom solution for your home or business so you can get back to enjoying life in Avon.
Home Pest Control In Avon, NC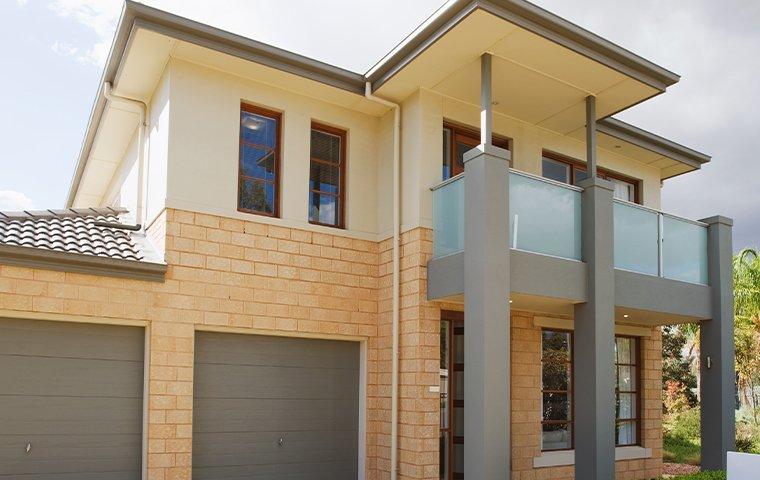 Albemarle Termite and Pest Control is a family-owned and -operated business that hires only the most professional technicians to service your home. We respect your home and your wallet, providing you with affordable services delivered by pest control experts you can trust.
What Makes Albemarle Termite and Pest Control Different?
We use only the highest quality pest control techniques and equipment to protect Avon residents from harmful pests. We want to make a difference. When pests invade your home, we will use every tool at our disposal to eliminate the problem.
Albemarle Pest Control offers targeted treatments for termites and bed bugs, as well as specialty moisture control services to protect your home from water damage and harmful pests.
We give you three great residential pest treatment plans to choose from:
All Seasons Plan – This plan covers more than 30 pests with exterior treatments four times per year and interior treatments with our Integrated Pest Management (IPM) approach as needed. Should pest problems return, we will re-treat your property for free.

All Seasons + Frequent Invaders + Lawn – For defense from over 40 types of pests, exterior and interior IPM treatment, as well as mosquito services, fire ant, and flea coverage, and up to six lawn treatments per year, trust this plan to keep your home safe.

All Seasons + Frequent Invaders + Lawn + Termite – If you want complete, year-round defense from pests in Avon, choose our most comprehensive plan. This plan offers all the features of our residential treatment plans plus defense from destructive termites.
If you want to get rid of bugs, rodents, or other pests and protect your Avon, NC home, contact us today.
Commercial Pest Control In Avon, NC
Pest problems can destroy your business. When you've got pests in your facility, your reputation, and your bottom line suffer. At Albemarle Termite and Pest Control, we have experience in commercial pest control services for a variety of facilities including schools, warehouses, apartment complexes, retail stores, and more. We use an Integrated Pest Management approach to get rid of pests at the source without any risk to your employees or customers.
What do you get when you choose Albemarle Termite and Pest Control?
We will inspect your facility for pest activity and work with you to develop a plan that fits your schedule, budget, and other business needs. We will also provide you with a quote for service at this time, and our initial quote is our guarantee.

We will treat both the interior and exterior of your facility for pests with powerful yet eco-friendly products that are safe for your staff and customers.

We will work with your schedule so you can keep your business going without closing for pest control services.
If you would like to schedule commercial pest control services for your Avon, NC business, get in touch with us today.
Steps You Can Take To Prevent Termite Damage In Avon, NC
A termite infestation can develop in your home or business without you even realizing it. These destructive pests are responsible for causing millions of dollars in damage to property in the U.S. every year. Termites are a headache, but you can take a few easy steps to prevent termite damage:
Keep your foundation clean. Clear away any mulch, wood, paper, and yard waste from your property's foundation. Reduce direct soil contact with your foundation as much as possible.

Reduce moisture. Clear drains and gutters and check leaky fixtures to keep soil from becoming overly moist. If you have excess moisture in your home or business, consider installing a dehumidifier in your basement.

Check for signs of activity. Swarms of flying termites discarded insect wings and muddy termite tubes on your property are all signs of termite activity.
Termites can destroy your Avon property and cost you thousands of dollars in repairs. At Albemarle Termite and Pest Control, we will inspect every corner of your property for termite activity and work with you to create a treatment plan that's right. We utilize powerful liquid treatment for the perimeter of your property, and Advance Trelona Baiting to eliminate termites at the source.
If you're experiencing termite problems or want to learn more about our termite control treatment options, get in touch with one of our experts today.
Are Bed Bugs In Avon, NC Dangerous?
Anyone in Avon, NC can get bed bugs, no matter how clean and tidy they are. These awful parasites suck your blood as you sleep and can rob you of the comfort and safety of your own home. Bed bugs aren't known to spread disease like ticks and fleas, but they are still dangerous pests to have. The number one danger bed bugs pose is sleep deprivation. How can you get a good night's rest when you know there are hungry parasites eager to drain your blood? Sleep deprivation can affect your mood, relationships, and job performance.
Bed bug bites can also cause allergic reactions in some individuals. Though most people will suffer itchy red bumps as a result of bed bug bites, certain people may need medical attention. And all that itching isn't harmless, either. Damaging the skin exposes you to the risk of infection and can cause you to become sick. The good news is, with professional bed bug treatment, you can get rid of bed bugs and enjoy your life once again. So, if you're concerned with bed bugs in Avon, NC, get in touch with the experts at Albemarle Termite and Pest Control today.
Begin Hassle-Free Service Checkout
Complete the form below to schedule your no obligation inspection.