Making Your Home In Elizabeth City, NC Your Safe Haven
Your home is supposed to be a place where you can relax and unwind but when pests get inside, they turn your safe haven into a place of stress and worry. Take back your home from invading pests here in North Carolina and get back your peace of mind with the help of residential pest control services from Albemarle Termite & Pest Control.
Our Home Pest Control Plans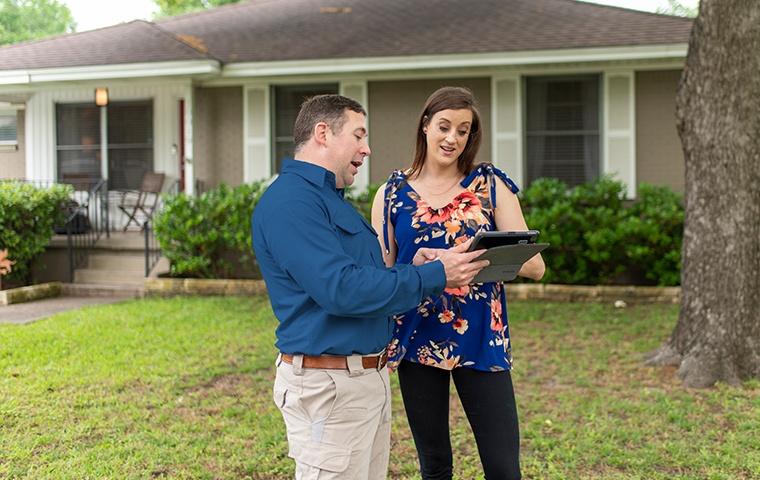 Albemarle Termite & Pest Control provides several service options for our residential customers. Choose from one of our pest management plans that offer a variety of options based on the needs we see most often. If you need a specialized service for pests that are not included in our general pest control plans, we also offer services for termites, bed bugs, and moisture control.
All Seasons Plan
If you require pest control less frequently, our All Seasons plan may be right for you. This plan covers over 30 insects, as well as rodents. We perform exterior treatments four times per year and interior treatments on an as-needed basis. We also re-treat free of charge if issues come up in between scheduled treatments. This service starts at $75/quarter based on the size of your house.
All Seasons + Frequent Invaders + Lawn
This plan includes everything that is included in our All Season plan except rather than quarterly visits this service is on a monthly basis. It also includes mosquito services, fire ant & flea coverage, and up to six lawn treatments every year! We also re-treat free of charge if the need arises. This plan covers over 40 pests, as well as mice and rats, and starts as low as $55/month depending on the size of your home.
All Seasons + Frequent Invaders + Lawn + Termite
This plan includes everything from our All Season + Frequent Invaders + Lawn plan plus you'll receive termite control*. This plan starts at $69/month.
*Prior to this service, a free evaluation must be performed in order to determine the eligibility and pricing of this service.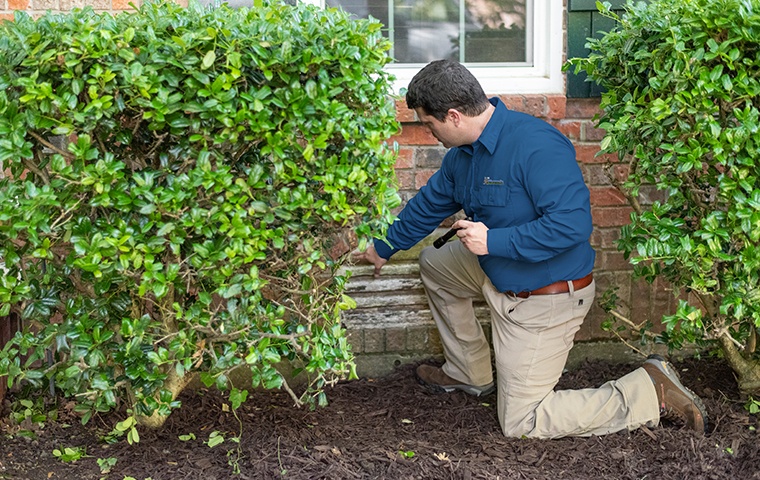 Inspection
We provide free inspections before servicing your property. We'll talk with you about areas of concern, look over parts of your home that often allow pests to gain access such as under sinks and in doorways, inspect outbuildings and the perimeter of your house, and look for areas prone to pest infestation.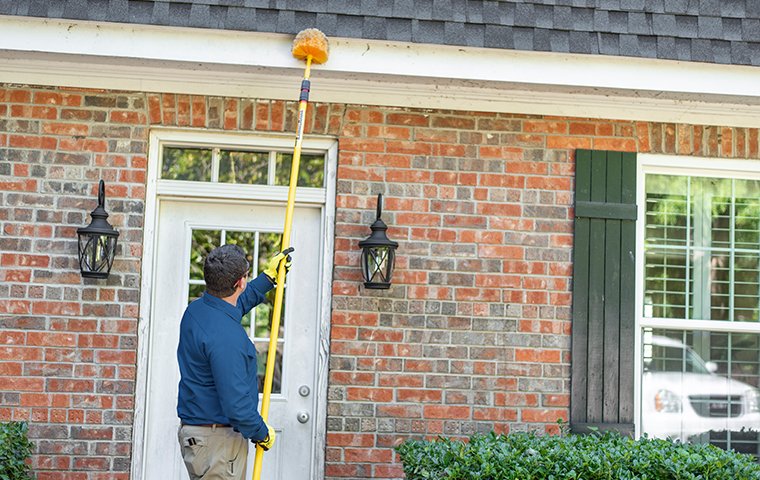 Treatments
Your first service includes treating the exterior perimeter of your house, sweeping the eaves for spider webs, and setting live traps or bait stations for rodents. We try to limit interior treatments when possible, but if they're needed, we focus on areas such as doorways, under sinks, plumbing entries, and cracks and crevices.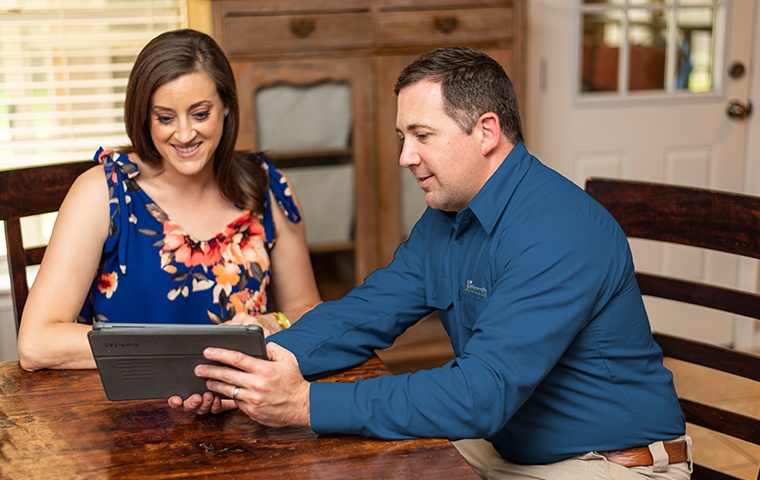 Follow-Up
We provide ongoing follow-up services based on the pest management plan you choose. We will return to your home monthly or quarterly to re-treat the exterior of your home, check and refill bait stations and traps, and provide treatment for the interior, if necessary. We'll also return in-between visits if problems pop up.
Professional Services With Effective Results!
If pests have invaded your home or you wish to head them off before they invade, Albemarle Termite & Pest Control will provide you with an affordable pest control plan in Elizabeth City that offers professional services with effective results. With our focus on customer satisfaction, you'll get the results you're looking for. To request your free inspection or to get started with your home or commercial pest control service, contact Albemarle Pest Control today!
Begin Hassle-Free Service Checkout
Complete the form below to schedule your no obligation inspection.