North Carolina Wood-Destroying Insect Report (WDIR)
Albemarle Termite & Pest Control provides many service plans for real estate transactions. The most important real estate service provided by Albemarle Termite & Pest Control is the North Carolina Wood-Destroying Insect Report (WDIR).
What Is The North Carolina WDIR?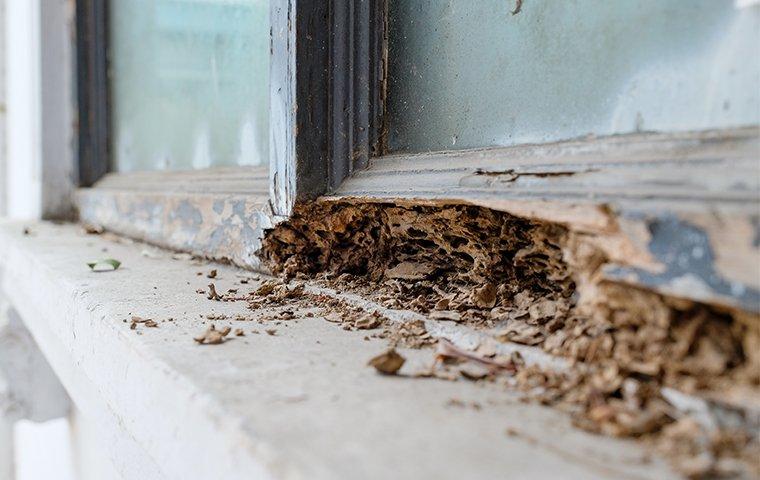 What is the NC wood-destroying insect report?
NC WDIR-100 also called North Carolina Wood-Destroying Insect Report is a state form used to note the presence or absence of wood-destroying insects as well as conducive conditions that could lead to infestation.

North Carolina WDIR-100 is used often during the home buying process and also used for refinancing purposes as well.

Most lenders require this inspection to be performed before closing on a home purchase or refinance.
Why you should have a wood-destroying insect report inspection done, regardless if the lender requires it:
Regardless if the mortgage lender requires a Wood-Destroying Insect Report; Due to the aggressive nature of subterranean termites and other wood-destroying insects in North Eastern NC and Southeastern VA, its highly recommended to have this inspection report done prior to home purchase.
Home Purchase WDIR Service
Our Wood-Destroying Insect Inspection Process
One of our highly trained, certified pest management professionals will arrive to the home and begin to complete an interior inspection as well as an inspection in the attic if readily accessible.

Once the interior inspection is complete our pest professional will complete a thorough inspection to all crawlspace and garage areas as well as an exterior walk-around inspection.

Slab constructions consist of thorough baseboard and wall inspection searching for subtle signs of wood-destroying insects.

Upon completion of the inspection process, our pest professional will discuss findings and complete the WDIR-100 form as requested. If our pest professional determines that services are needed to satisfy lender requirements we will provide an estimate for those services. Recommended services can include Termite Control, Moisture Control, Wood-Boring Beetle Control and even Pest Control for some wood-destroying insects such as carpenter ants or carpenter bees.
Insects and conditions reported:
Termite evidence (active or inactive); if proof of previous treatment is present or not

Wood-boring beetles (active or inactive); reporting powderpost beetles and/or old house borers

Carpenter ants

Carpenter bees (active and inactive)

Conducive conditions (excessive moisture, wood debris on the ground in crawl space, wood-to-ground contact, raised flower beds, siding less than 6" from grade, etc.)
Begin Hassle-Free Service Checkout
Complete the form below to schedule your no obligation inspection.